You are here:  

Geophysical Services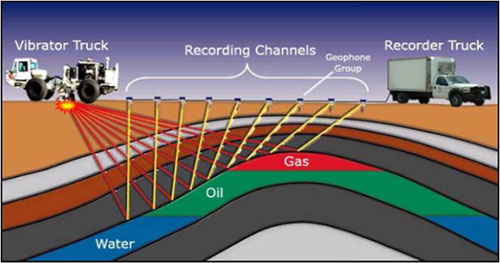 Geophysical Services is a strategic business in BHTC. We are benefitting from well-experienced personnel and well-trained graduates, modern and updated hardware equipment and software's, and well-defined management plan to provide the highest data quality.
BHTC offer a broad range of services including seismic services, data acquisition, data processing, and reservoir interpretation.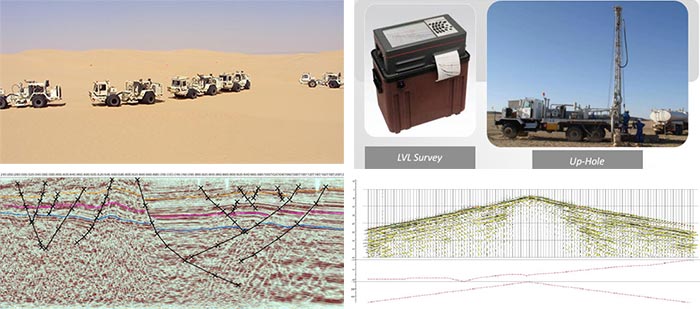 BHTC provides land 2D and 3D geophysical data acquisition services to international E&P companies. The company specifically performs the work to surveying lands, collecting and recording geophysical data.
BHTC brings together the people, tools, and technology that enable innovative solutions for today's seismic challenges. We are the first company in Yemen to employ exclusive technology on all high-resolution 2-D and 3-D shoots. Our team have large experience in 2D and 3D seismic data acquisition using energy sources such as:
• Vibrators (ION)
• Dynamite

Data processing & interpretation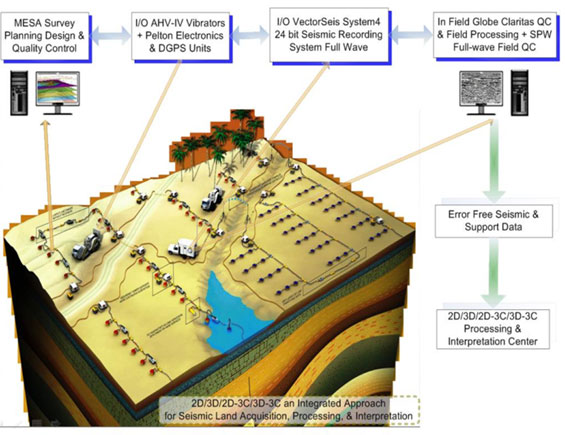 BHTC has a cooperation agreement with Geophysical Services Center (GSC UK Ltd.) which is delivering a wide range of geophysical & geological (G&G) services for oil & gas industry.

GSC is offering: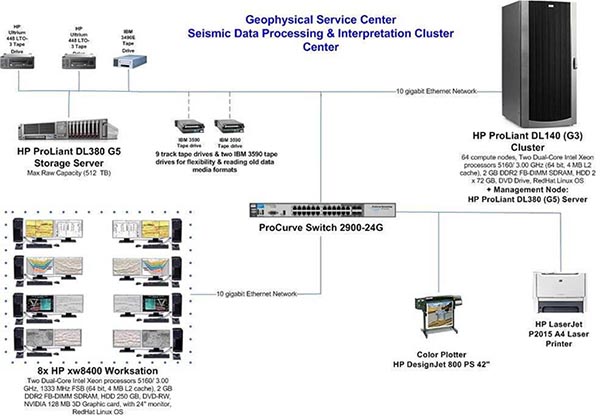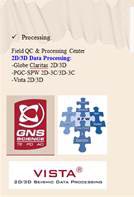 • Seismic data Processing.
Our geophysicists come from a strong geophysical/geological background, which has given them vast experience of processing and reprocessing high resolution seismic data from around the world.
We place a strong emphasis on attention to detail, thereby enabling you to derive the maximum potential from your data.
Processing Softwares:
Field QC & Processing Center
2D/3D Data Processing:
- Globe Claritas 2D/3D
- PGC-SPW 2D-3C/3D-3C
- Vista 2D/3D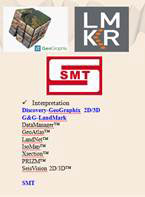 • Seismic data interpretation.
Our seismic data interpretation service is provided by a core team of experienced exploration geophysicists, who specialize in high resolution 2D and 3D seismic interpretation of both sedimentary and igneous environments.
Our in-house experience includes structural interpretation for oil, gas, coal, minerals, water and major civil engineering projects.

Interpretation Softwares:
Discovery-GeoGraphix 2D/3D
G&G-LandMark
DataManager™
GeoAtlas™
LandNet™
IsoMap™
Xsection™
PRIZM™
SeisVision 2D/3D™
SMT
*******************************************************
Also BHTC is the exclusive agent in Yemen for two international companies:
1- The Geophysics and Geology Department of SOCAR ( The State Oil Company of Azerbaijan Republic).
2- The Branch Join-stock Company Ltd IN RE" in Azerbaijan Republic.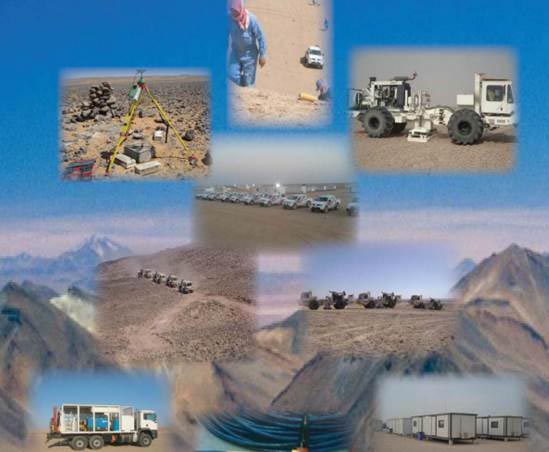 Our commitment to world-class services includes significant investment in configuring our crews with the most technically advanced data acquisition equipment. It is our aim to implement new operational approaches for imaging subsurface reservoirs, manage equipment and processes to keep costs down, and attain maximum productivity.
Leading-edge seismic recording technology provides high acquisition efficiency and timely delivery of quality data to our customers, even when conditions are challenging.
RECORDING SYSTEMS:
• I/O (ION) System - 10,000 Channels@2ms, Expandable to 30,000Ch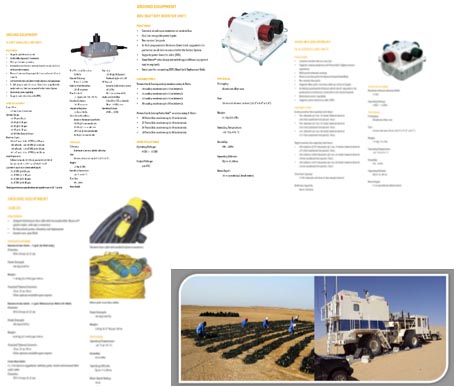 VIBROSEIS EQUIPMENT:
• INOVA AHV4-362 Vibrator Buggy with Series 60 Engine Up to 66,000 lb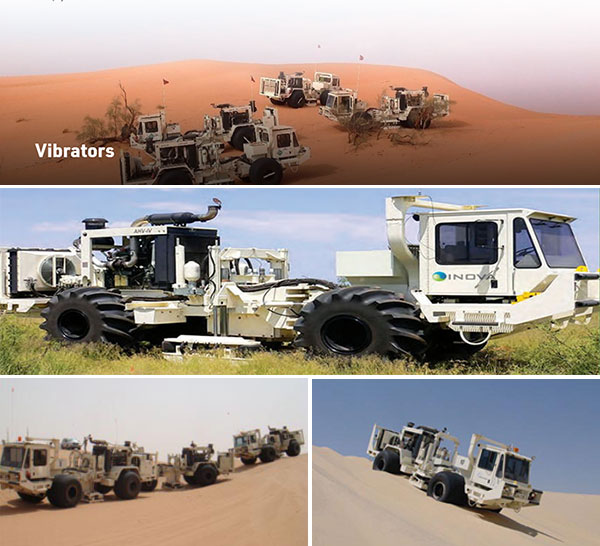 Energy Source Control:
• Pelton Advance III VIB PRO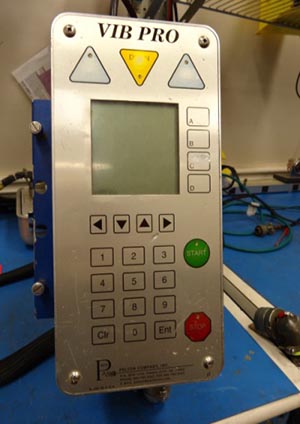 With its field proven reliability and ability to generate accurate sweeps, whether operating in sand or hard surface environments, Vib Pro sets the industry standard for vibrator source controllers and remains the most common controller in the industry today.
Vib Pro's system architecture supports reliable, highly productive operations. Specific features of the system's architecture and telemetry system enable:
• Accurate fundamental ground force control
• Optional integrated GPS
• Redundant storage of QC data eliminating missed sweep information
• Contractors to manage multiple vibrator fleet operations
• Parameters to be configured from the recording truck
Vib Pro enables seismic contractors to generate highly accurate source signatures demanded by oil & gas companies in order to deliver seismic images of the highest quality.
Explosives:
• Pelton SHOT PRO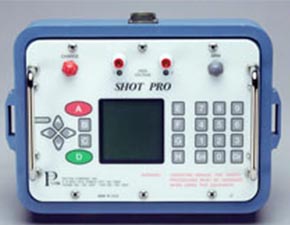 • Compact for versatility of installation
• Internal/External GPS capabilities
• GPS navigation of crew and shot sites
• Decoders store shot data for up to 500 shots, retrievable by the recorder at a later time
• Compatible with Shot Pro, Advance II and Vib Pro for quick and easy transition between vibroseis and dynamite operation
• Operates with most commercial radios or wireline link
• Precise Uphole Geophone and Cap line resistance test
• Digital filtering of the uphole signal provides for an accurate first break pick and enhanced display.
• Analog timing marks and uphole signal are made available for recording by the seismic acquisition systems, and for verification of the synchronization timing
• Quality control shot status message automatically transmitted to the recorder
GEOPHONES:
• ION SM-24
•Tight specification, low-distortion geophone
• Extended spurious over 240 Hz, allowing full bandwidth at 2-ms sampling
• Backwards compatible with SM-4, SM-4 SuperphoneTM range, and SM-24ST
•Horizontal element available for shear-wave and 3-C recording.
•3-year non-prorated warranty
• Lowest lifecycle cost of ownership in the industry
• Installed base of over 8 million worldwide (est.)
The SM-24 geophone element is designed to offer the highest performance in seismic exploration based upon field-proven I/O Sensor technology. Low distortion, combined with excellent specifications, provide high-fidelity data in 2-D and 3-D surveys. The extended bandwidth allows the full potential of 2-ms/24-bit recording systems to be realized.
The tight specifications, unique element design, and exceptional quality of the Sensor SM-24 make it the lowest life cycle cost of ownership geophone in the industry.
• Applications: 2-D & 3-D seismic exploration with bandwidth from 10 Hz up to 240 Hz.
• Implementation: Can be installed in a variety of I/O Sensor geophone cases.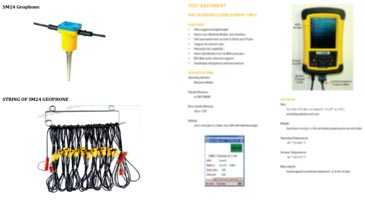 • SVSM 3C Digital Receiver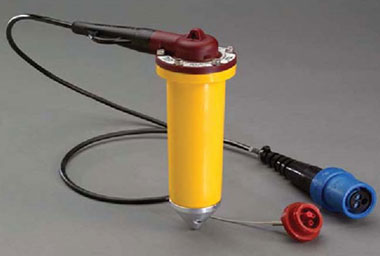 FIELD PROCESSING & PLANNING and QC SYSTEM :
• Globe Claritas
• Vista 2D/3D
• Mesa Expert
• Micro station
• TGO (Trimble Geometrics Office)
• LSO (Leica Survey)
• Socetset
• Terra Modular
• Testify-Vibrator software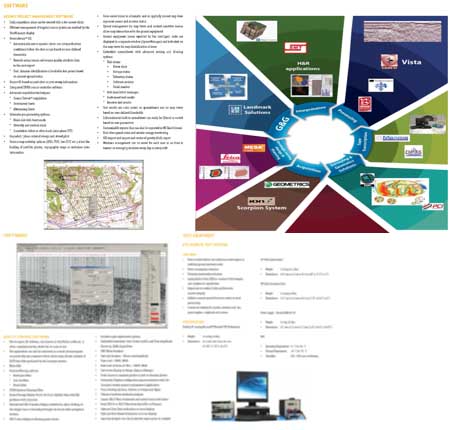 DRILLING EQUIPMENT:
• KENWORTH C502 drills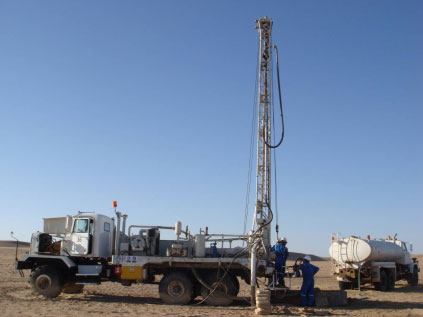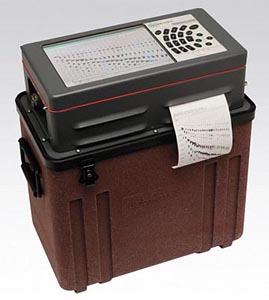 • StrataVisorTM NZXP Exploration Seismograph
The StrataVisorTM NZXP is a high-performance exploration seismic system in a compact, weatherproof chassis. The NZXP can operate as a field PC, as a stand-alone seismic recorder with 3 to 64 internal channels - or expands easily to larger channel systems by connecting Geode remote distributed modules or other NZ's. This flexibility lets you collect data for all applications in all environments – you can even rent extra channels when needed.
Surveying Equipment:
• Trimble R7 GNSS GPS
• GPSeismic Software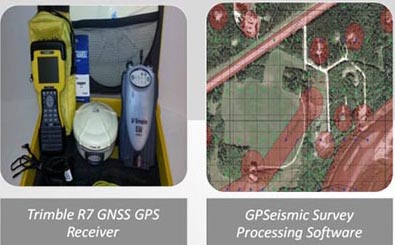 Trucks:
• Buggy

Geophysical Key Personnel








Quality, Health, Safety & Environmental Policy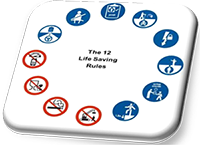 BHTC conducts business and all aspects of project management in a manner that protects the health and safety of our employees, contractors, clients and the general public. We are committed to reducing the health, safety and environmental risks of its activities, products and services to levels which are as low as reasonably practicable, while maintaining the highest quality in all our services.
BHTC requires the active commitment to, and support of QHSE from all employees. In addition, line management has a leadership role in the communication and implementation of, and ensuring compliance with, QHSE policies and standards.
To implement the policy, we will: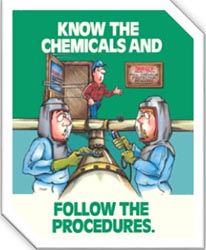 • Adopt and implement practices and standards that protect the health, safety and security of our people at all times
• Apply rigorous management standards to meet objectives in assessment of our accountability for QHSE standards
• Address customer requirements and concerns appropriately to ensure ongoing customer satisfaction
• Clearly identify and assess hazards and risks, and create and implement an appropriate plan for management
• Provide employees with instruction and supervision to ensure there is full awareness of our performance requirements
• Make certain that all employees and contractors understand their QHSE responsibilities
• Set QHSE objectives and to monitor, evaluate and continually improve our QHSE performance through the definition of operational standards, training, assessments and audits
This policy will be reviewed on a regular basis for ongoing suitability. The commitments in this QHSE policy are in addition to our basic obligation to comply with or exceed all applicable laws, regulations and industry HSE guidelines in the areas where we operate.